What is a co-op?
The New Orleans Food Co-op is a member-owned cooperative.  We are 100% owned by people in this community, people just like you. Member-ownership is an investment in the cooperative system, local farms and businesses, and sustainable production methods. As a democratic organization, each owner invests one share and receives one vote.  Unlike publicly traded corporations that allocate more voting power to larger investors, co-ops equalize the playing field by allowing one share and one vote per Member-owner.  This means that we always operate in the best interest of our community.  Your investment is vital to ensuring your co-op's success. Everyone is welcome to join!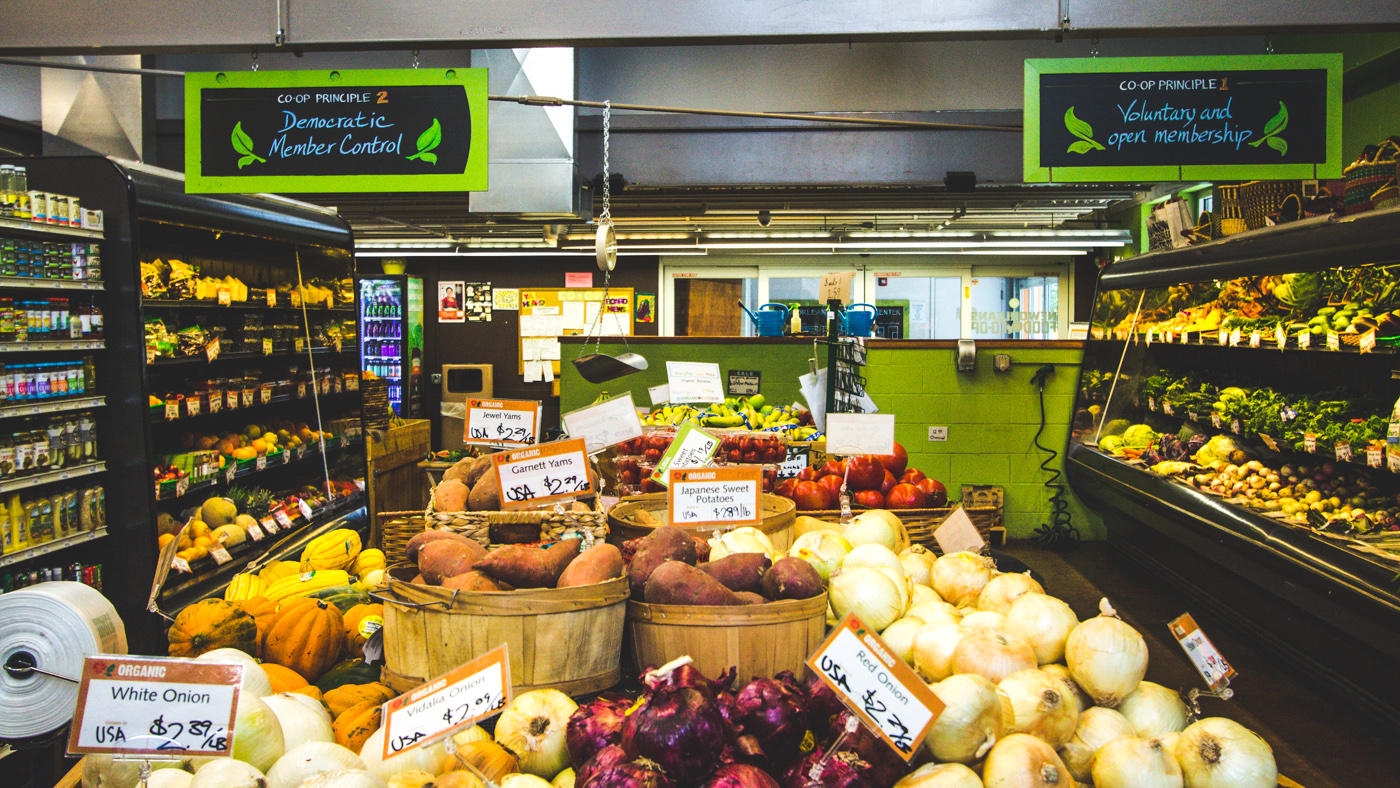 Cooperative Principals
Like most Co-ops, we abide by the 7 Cooperative Principles:
Cooperative Values
Co-operatives are based on the values of self-help, self-responsibility, democracy,equality, equity and solidarity. In the tradition of their founders, co-operative members believe in the ethical values of honesty, openness, social responsibility and caring for others.
For more information visit the International Cooperative Alliance.
What is a Co-op?